July  13, 14, and 15th , 2017– NCSBA Summer Meeting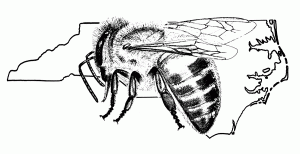 The 2017 North Carolina State Beekeepers Association (NCSBA) Summer Meeting will be held  in the Twin City Quarter ( Marriot, Embassy Suits, and Benton Convention Center – 406 North Cherry Street) of Winston-Salem, NC on July  13,14, and 15th, 2017.  This will be the 100th Birthday celebration of the NCSBA and a special agenda and History review is being planned.
September 16, 2017– Bright Leaf Hoedown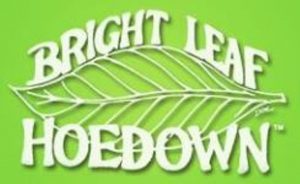 This one-day outdoor festival is held the third weekend of September (September 16, 2017)  on the Court Square in downtown Yanceyville. It features a multitude of local food vendors, live entertainment, crafters and non-profit organizations, and more than 5,000 guests. Rain date is September 17, 2017.  We again plan to have a CCBA booth this year.
2017 CCBA meetings and topics
Our club meetings in 2017 will continue to be held in the Agriculture building in Yanceyville from 7:00 to 8:30PM on the 4th Thursday of each month.  Our schedule and planned topics are:
January 26 Are you ready?  Bee season checklist [Speaker:  Mr. David Bailey, Bailey Bee Supply]
February 23 Protecting the pollinator – Apiary registration and BeeCheck [Speaker:  Mr. Pat Jones, NCDA&CS Pesticides Section]
March 23 Let it flow – preparing for nectar flow [Speaker: Mr. Todd Walker, NCSBA Master Beekeeper]
April 27 Hunters and gatherers – Food and water sources for your bees [Speaker: Mr. Phil Barfield, NCSBA Master Beekeeper]
May 25 Liquid gold – honey harvesting, bottling, labeling requirements and marketing tips [Speaker:  Mr. Randall Austin, NCSBA Master Beekeeper]
June 22 Ouch! bee stings [Speaker:  Mrs. Elizabeth Barfield]
July 27 Mighty mite – IPM for varroa control [Speaker:  Mr. Will Hicks, State Apiary Inspector]
August 24 The armored intruder – small hive beetles
September 28 Healthy bees are happy bees – Fall management, preparing for Winter
October 26 As seen on TV – show and tell by members